#1 Mobile SEO Services To Keep You Ahead Of The Competition.
Mobile SEO Services is the optimization practice of tailoring your website to provide visitors accessing it from mobile devices with an experience that is specifically tailored to their device (Mobile or Tablet). People are spending an increasing amount of time on their mobile devices with each passing year. Despite this, many business websites have not been designed to take into account the unique features that distinguish mobile devices from personal computers.
The frequency of mobile searches is rapidly rising, with 60% of all Google searches now being conducted on mobile devices. As a result, Google has restructured its entire algorithm to prioritize mobile searches. The organic search results in Google's mobile-first index are ranked solely based on the mobile version of the page, even when searching from a desktop. This emphasizes the significance of mobile optimization for establishing a robust online presence.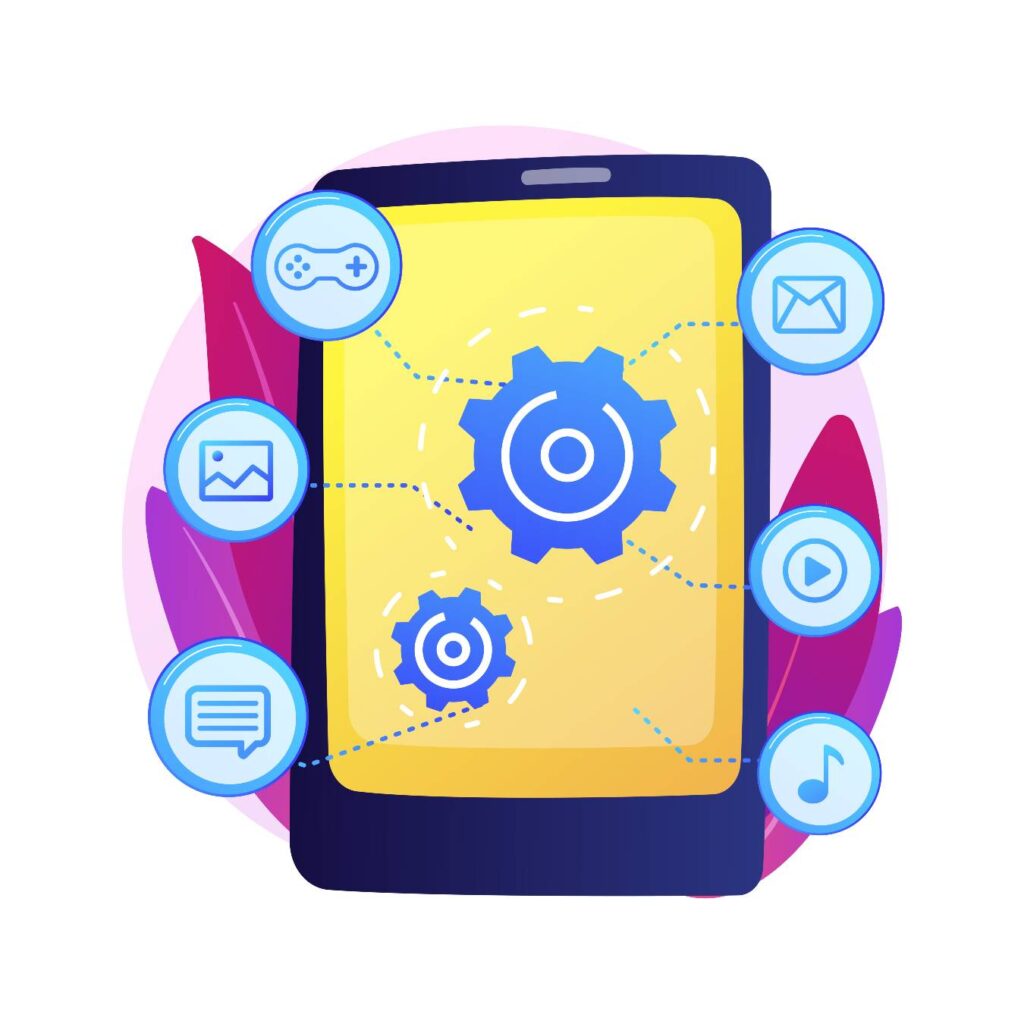 Search engines use unique algorithms for indexing mobile websites. Additionally, the structures of mobile site webpages are distinct and require specific optimization for search engines. This is why it is necessary to have experts who specialize in effective mobile SEO services. If you have a mobile site, you will quickly realize that a mobile SEO service company is essential for maximizing its potential.
Mobile SEO Company (Agency): Expert Services for Mobile Site Optimization.
SEO Villas Private Limited, a mobile SEO company (agency), provides mobile SEO services, including optimizing your mobile site for optimal viewing. Reading on a mobile device can be challenging and inconvenient for users who seek quick access to information. Hence, we ensure that your site is well-organized, and your content is presented in a user-friendly manner to provide a pleasant browsing experience. Additionally, we optimize your content to be concise, relevant, and rich in keywords. We also design your site to enhance its indexing on search engines, making it more accessible and easier to locate.
Mobile SEO encompasses modifying your site's algorithms to align them with search engine requirements. With 30% of mobile device owners browsing the internet on their phones, mobile search engine optimization has become a crucial component.
Our services involve creating mobile-optimized sites that elevate your business to a level where you outshine your competitors. By leveraging the latest mobile web technologies, we enable you to reach your potential clients effortlessly.
As a skilled and experienced mobile SEO services company (agency), SEO Villas Private Limited initially advises you on ensuring that your site complies with the latest Google mobile search codes. We stay ahead of the curve by introducing new technologies to outperform competitors in mobile SEO. Our expert mobile SEO services aim to ensure that your site is optimized and compatible with all major mobile devices and browsers.
Our services for mobile SEO encompass the following: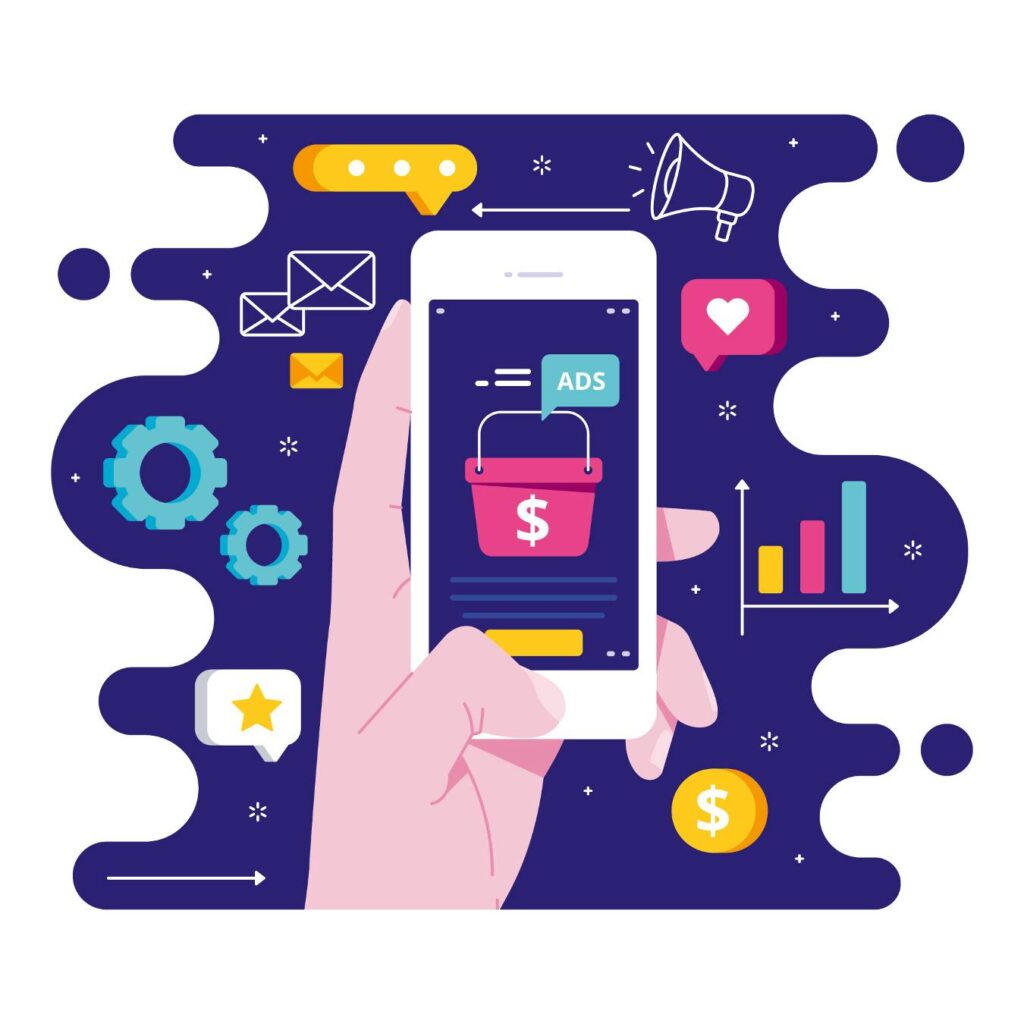 Consultation on accessibility & usability
Research & optimization of keywords
Strategic Local SEO
Mobile-friendly web design
Optimization of content
Optimization of multilingual mobile sites
Design of mobile websites
Mobile sitemap creation
Implementation of Robot.txt
Mobile optimization audits
Why choose SEO Villas Private Limited for mobile SEO services?
We are dedicated to providing expert SEO services for small and medium-scale businesses, focused on reducing costs and driving ROI. We believe in ethical practices and long-term goals, ensuring that every individual can access our services according to their needs and budget.
When you work with us, you can benefit from our team of mobile experts who can design custom solutions to optimize your website for every type of mobile device. Our services are ideal for brand marketers and online retailers, as we can fine-tune your existing content to increase web conversions and revenue.
Our sophisticated and effective SEO advertising channel allows you to reach your mobile audience with ease. We provide highly detailed insights into your campaign performance, ensuring that you can make informed decisions about your mobile SEO strategy. At our company, we have an experienced team of professional marketers who are dedicated to providing you with the best mobile SEO services available.
Our Mobile SEO Advertising services include, but are not limited to:
Custom mobile solutions design
Optimization of your website for mobile devices
Fine-tuning of existing content for increased conversions and revenue
Detailed insights into campaign performance
Sophisticated and effective SEO advertising channel
Page Speed Optimization
Website Analysis
UI Inspection
Heat Map Analysis
A/B Testing
Baseline Development
Strategy Development
Landing Page Development
In-House Testing
Regular Maintenance
How do we perform mobile optimization? And Here's a proposed plan for Mobile SEO Advertising Strategy:
There has been a decrease in desktop searches on Google, Bing, Yahoo, DuckDuckGo, and other search engines in the last few years. This highlights the trend of shifting from desktop computers to mobile phones and tablets. And this shift is critical to consider for businesses evaluating their SEO/PPC advertising strategy on digital platforms.
It is essential to consider mobile and desktop keywords as distinct components of your search marketing strategy. Neglecting mobile keywords and using the same set of keywords for both desktop and mobile devices can have a significant impact on your Mobile SEO Advertising efforts. Including mobile-intent keywords can be highly beneficial in attracting organic traffic and optimizing conversions from mobile devices.
Mobile-Optimized Landing Pages
There are numerous recommendations from SEO experts on how to optimize landing pages for mobile devices. By optimizing these pages, you can enhance the user experience and make conversions easier for your audience. Implementing shortened forms, one-click payment methods for ecommerce, and mini landing pages can provide significant benefits. It is essential to test multiple landing pages as part of your online-marketing campaign. Additionally, instead of relying on a responsive interface, you can design a landing page that is specifically tailored for mobile devices.
Direct engagements are usually three times more valuable than clicks In terms of business value. If you're focusing on optimizing your mobile SEO campaign, it's important to encourage searchers to contact you via phone. You can also utilize call extensions in PPC to promote direct calls. Making minimal adjustments to the landing page can be the most effective way of encouraging people to call your business.
Scheduled Advertising Campaign
The timing is very crucial when it comes to Mobile SEO Advertising campaigns. While people generally use personal computers during working hours, mobile devices are more popular in the morning and evening. Additionally, people tend to make purchases towards the end of the day. Therefore, it's important to schedule your mobile SEO ads strategically to maximize conversions.
There has been a significant increase in the popularity of mobile devices over the past few years. According to a study, 80% of people do not leave their homes without at least one mobile device. Mobile advertising provides businesses with an opportunity to reach a vast marketplace where people spend the majority of their time. Many companies worldwide have leveraged innovative mobile advertising campaigns. Mobile device usage has soared, with 78% of consumers shopping on their mobile devices. This number is expected to increase further as smart devices become more accessible. Here are a few techniques to optimize your website for mobile devices.
We have a team of highly skilled professionals who have mastered the basics of mobile search engine optimization, mobile landing page optimization, and more. Their expertise can significantly enhance your mobile advertisements and boost your sales.
Enhancing Page Load Time (Loading Speed)
The load time of your website is a critical aspect of the mobile experience. When users search for information on the go, they expect quick access to it. Hence, the load time of your website on mobile devices is even more crucial than its desktop version. If your website takes too long to load, your audience may bounce from your page and end up on your competitor's site. You can easily check your mobile loading speed on Google's free tools.
Implementing Responsive Design
Incorporating responsive design is an essential element in building a mobile-friendly website. With a responsive design, your website can adjust to any device that a user may be using. This provides a seamless browsing experience for everyone, without any glitches or inconvenience.
Maximizing Title Tags & Meta Descriptions Optimization
Title tags and Meta descriptions determine whether someone clicks on your listing in the search result or not. Since mobile users look for fast access, they will often use your title tag and Meta description to determine if they should click on your site.
Incorporating Mobile-Friendly Keywords
In today's digital landscape, mobile and desktop keywords should be treated as distinct entities. As we continue to shift towards a mobile-first world, where for many individuals mobile internet is their primary means of accessing the web, mobile keyword research has become an integral part of mobile optimization. By conducting thorough mobile keyword research, you can enhance your site's mobile SEO, making it more visible to a wider audience globally.
Optimizing Conversion Rates for Mobile Devices
As a digital marketing professional, we understand the importance of optimizing conversion rates for mobile devices. With the rise of mobile usage, it's critical to ensure that your website is mobile-friendly and offers a seamless user experience. To improve conversion rates, it's essential to focus on mobile-specific factors such as page load speed, responsive design, and user-friendly navigation. Additionally, simplifying the checkout process and providing multiple payment options can also boost mobile conversions. By prioritizing mobile optimization, businesses can improve their conversion rates, enhance user engagement, and ultimately drive revenue growth
Get Mobile SEO services from us, including:
Ensuring accessibility and usability for all users.
Implementing mobile-friendly design and content.
Improving loading speed for faster results.
Maximizing keyword usage for optimal search rankings.
Optimizing mobile SEO performance to achieve the best results.
Creating mobile sitemaps to improve navigation for users.
Building inbound links to increase visibility and search engine rankings.
Frequently Asked Questions (FAQ) about Mobile SEO Services.
Get world-class, flexible support via live chat, email, and phone. We guarantee that you'll be able to have any issue resolved within 24 hrs.
Address:
49(40), A K Road, Titagarh
Kolkata-700119, West Bengal, India
Submit your details now and we will contact you soon.