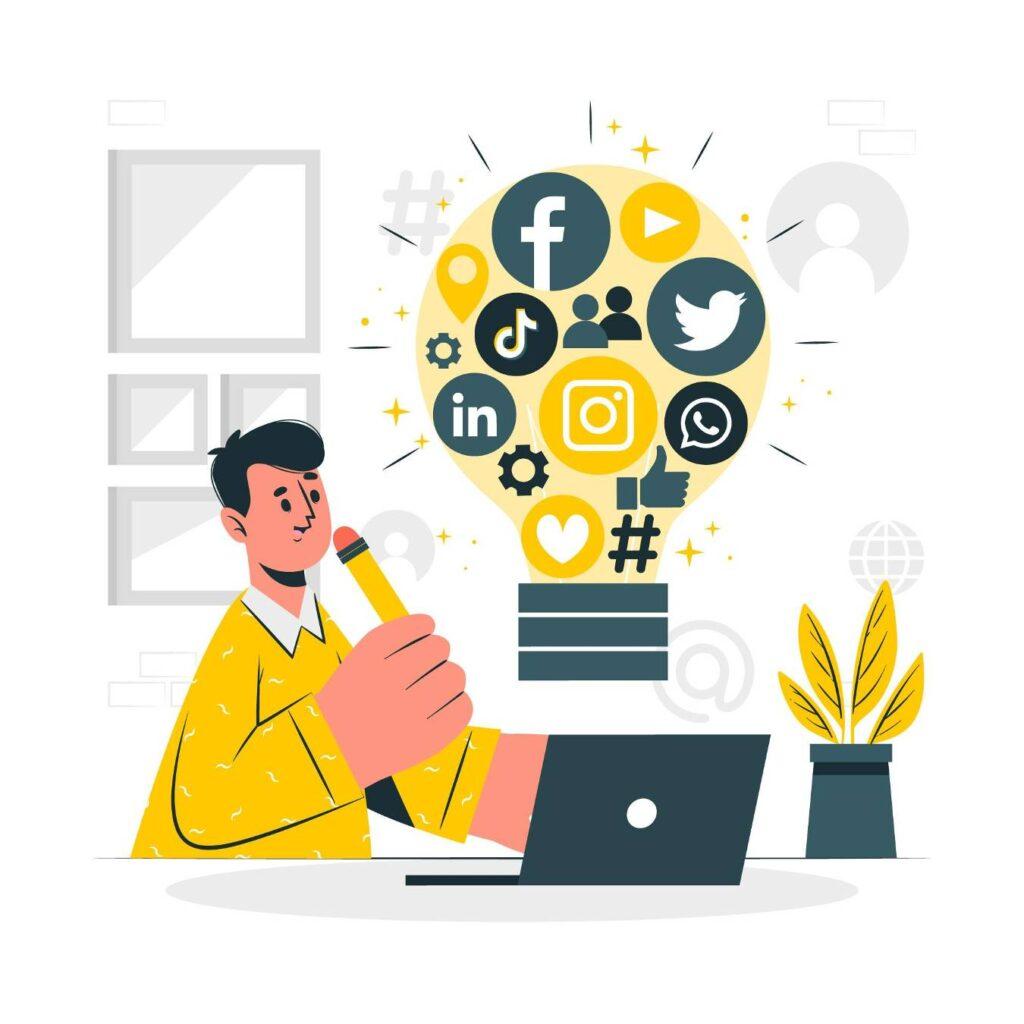 Social Media Optimization Services In India: Get Noticed Online!
Social media optimization (SMO) services help businesses build trust and credibility online by improving their social media presence. Our SMO services can help businesses increase their social media following, engage with their audience, and create high-quality content that attracts new customers.
We offer the best SMO services for businesses of all sizes, tailored specifically for your brand. We have a proven track record of helping businesses improve their social media presence and achieve their marketing goals. Our team of experts will work with you to develop a customized SMO strategy that meets your specific needs and aligns perfectly with your brand image.
Benefits of our SMO services include:
Increased brand awareness
Improved customer engagement
Increased website traffic
Lead generation
Increased sales
Our Expert SMO services include:
Social media profile optimization
Content creation and management
Social media advertising
Social media analytics
Social media customer service
If you're looking to improve your business's social media presence in a specific niche, contact us today to learn more about our SMO services.
Here are some additional details about our SMO services:
We always create a tailored marketing plan, including a social media strategy, that aligns with your specific business goals.
We optimize your social media profiles for search engines such as Google, Bing, Yahoo, DuckDuckGo, etc., in order to drive traffic.
We always create high-quality content for your Product or Service that will engage your target audience.
We track your social media results on various social networks so you can see what's working and what's not.
Remember that a strong social media presence is vital for business success. And our promotional SMO services bring you just that for you, also helping your business stand out on various social media platforms with our expert team of professionals. We work with the latest trends and strategies to customize our services to your specific marketing objectives. We provide content creation, social media advertising, and community management, among others. By using our SMO services, you can save energy and time while seeing tangible improvement in your social media metrics. So, why wait? Let us take your social media presence to the next level and achieve the success you deserve.
Top Social Media Optimization Company In India: Best SMO Agency
We are the top social media optimization company in India, and our team of highly experienced inbound marketers specializes in driving web traffic to your website through effective social media promotion. With a proven track record of assisting numerous businesses in achieving brand visibility and generating leads from various social media channels, we are the go-to experts in the field.
At our SMO company (agency), we understand the importance of affordability without compromising on quality, especially when considering the target market. That's why we offer budget-friendly social media optimization services in India. Our low-cost social media optimization packages are designed to deliver fruitful results for every business, regardless of their size or industry.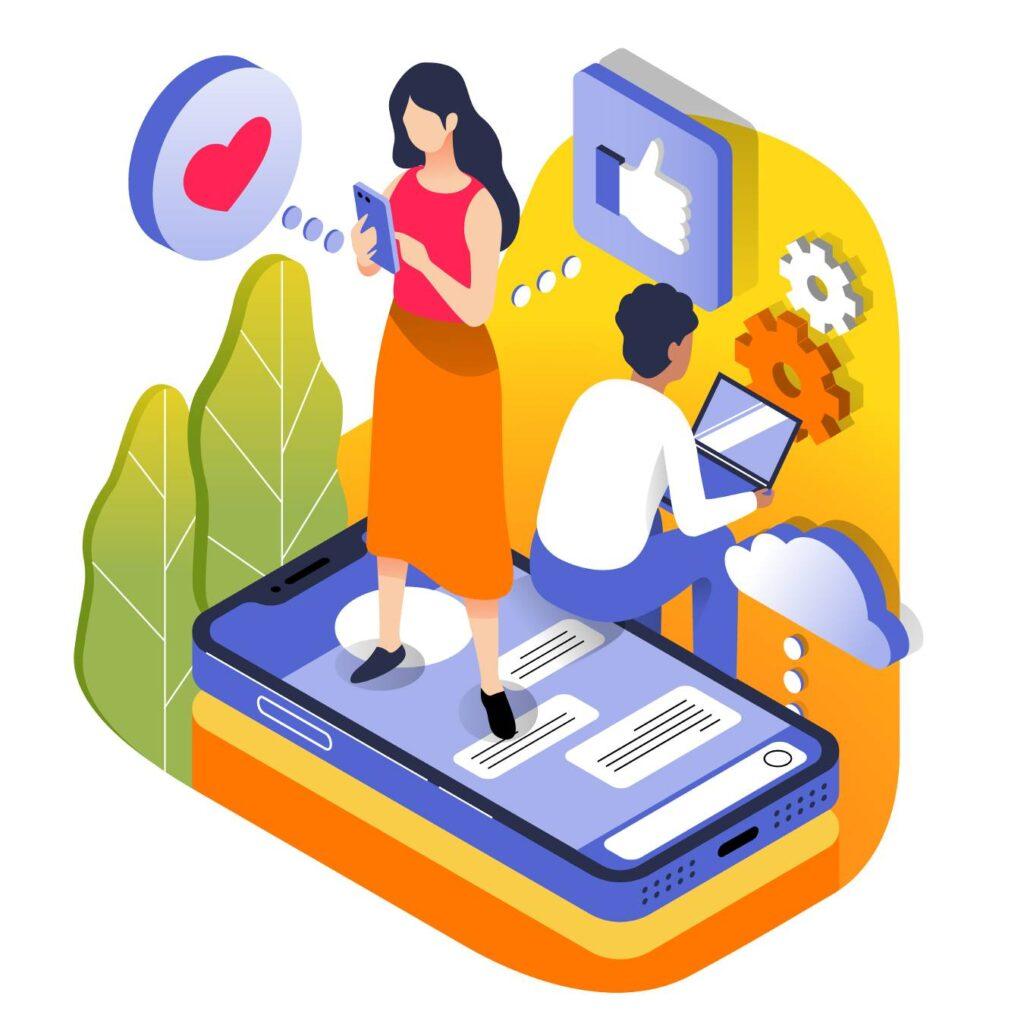 How does social media optimization work?
Social media optimization (SMO) is the process of improving your presence to attract more followers, engagement, and traffic to your website. It is a subset of digital marketing that focuses on using social media platforms as part of a comprehensive marketing campaign and branding strategy to achieve marketing goals.
SMO achieves diverse marketing goals.
Increasing brand awareness
Generating leads
Driving sales
Improving customer service
Building relationships with customers
SMO can employ various techniques such as:
Creating high-quality content
Using relevant keywords & hashtags
Promoting your content on social media
Running social media ads
Analyzing your results
SMO is definitely an effective approach for reaching your target audience and accomplishing your marketing objectives. However, it's crucial to understand that SMO is not a shortcut or an instant solution. It requires a considerable investment of time, effort, and a carefully devised strategy to attain success. Therefore, it is essential to maintain patience throughout the process.
Here are some of the key principles of SMO:
Create high-quality content– This is the foundation of any successful SMO strategy. We make your content informative, engaging, and relevant to your target audience.
Use relevant keywords– When we create content, we ensure the use of relevant keywords that your target audience is likely to search for. This will help your content be discovered by a larger audience.
Promote your content on social media- Once we have created high-quality content, we promote it on social networks. Share your content on your social media profiles and encourage your followers to share it as well.
Run social media ads– If you want to reach a wider audience, we can run social media ads for you. Social media ads can be a highly effective way to promote your content and reach your target audience.
Analyze your results– It is important to track your results so that you and we can see what is working and what is not. This will help you improve your SMO strategy over time.
SMO is a complex and ever-changing field. However, by following the key principles outlined above, we can keep improving your social media presence and achieving your marketing goals.
Here are some tips for businesses to follow when opting for SMO (Social Media Optimization):
Be consistent– The key to success with SMO is to be consistent with your content creation and promotion. Post new content on a regular basis and promote your content on social media regularly.
Be social– Social media is all about engagement. Be sure to interact with your followers on social media. Respond to comments and questions, and participate in conversations.
Be patient– It takes time to build a successful social media presence. Don't expect to see results overnight. Be patient and persistent, and you will eventually see success.
Here are some examples of how SMO can be used to achieve marketing goals:
Increasing brand awareness: A company can use SMO to increase brand awareness by creating and sharing high-quality content that is relevant to their target audience. This content can be in the form of blog posts, infographics, videos, or social media posts.
Generating leads: A company can use SMO to generate leads by promoting their content on social media and encouraging people to sign up for their email list or download a free ebook.
Driving sales: A company can use SMO to drive sales by promoting their products or services on social media and encouraging people to click on links to their website or make a purchase.
Improving customer service: A company can use SMO to improve customer service by responding to comments and questions on social media and resolving customer issues in a timely manner.
Building relationships with customers: A company can use SMO to build relationships with customers by interacting with them on social media, sharing their content, and providing valuable information.
SMO can help small businesses, medium enterprises, large corporations, NGOs, & startups achieve marketing goals such as brand awareness, website traffic, and customer loyalty by implementing key principles and effective tips for thought-leadership in social media content. We optimize social media efforts to improve social media presence, engagement, and connection with customers, taking your business to the next level.
Our SMO services manage various social channels for you.
Social media channels serve as platforms that facilitate the creation and sharing of information, ideas, interests, and various forms of expression within virtual communities and networks. Among the well-known social media channels are:
Here is a compilation of several popular social media channels:
Our SMO services cater to the needs of every marketer, helping you build your online presence effectively. We streamline your social media management by creating and maintaining a content calendar that aligns with your social media marketing strategy. Leveraging a diverse range of marketing tools, we optimize your advertisements for maximum impact. Our expertise in social media management ensures that your brand stands out across various channels, allowing you to focus on your core business while we handle the intricacies of your social media marketing strategy.
Frequently Asked Questions (FAQ) About Social Media Optimization
Get world-class, flexible support via live chat, email, and phone. We guarantee that you'll be able to have any issue resolved within 24 hrs.
Address:
49(40), A K Road, Titagarh
Kolkata-700119, West Bengal, India
Submit your details now and we will contact you soon.