Elevate Visibility with Our Leading SMM (Social Media Marketing) Agency
As the premier social media marketing agency in India, we specialize in providing exceptional social media marketing services to a diverse range of clients, including small businesses, enterprises, and multi-location companies. Whether you're a startup or a Fortune 500 company, our team of skilled social media experts is dedicated to assisting you in achieving your campaign goals.
SMM services are a reliable and cost-effective way to generate web traffic and increase sales revenue.
In a world where consumers spend ever-increasing amounts of time connected in real-time across a variety of platforms, a smart, focused social media strategy has become an essential element of any business that plans to move forward in the digital age.
By leveraging our extensive experience and deep understanding of the digital landscape, our agency is committed to boosting your brand's visibility and reputation within your marketing budget. With our unparalleled expertise in social media marketing, partnering with us guarantees a significant enhancement of your brand. Let us guide you toward success and help elevate your brand to new heights!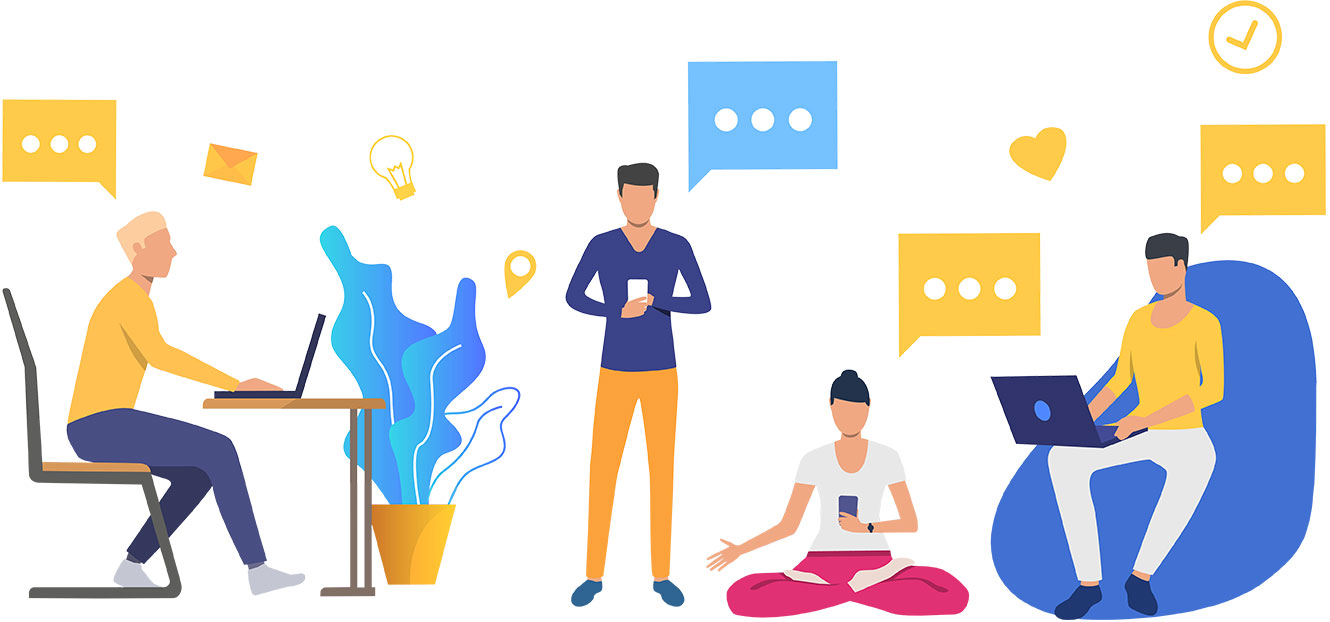 Best for you and your business
How an SMM agency and its team can help?
A professional social media marketing (SMM) agency can provide several key benefits to your business. Here are four points explaining how an SMM team can help:

An SMM team has the expertise to develop a comprehensive social media strategy tailored to your business objectives. We will conduct thorough market research and competitor analysis to identify your target audience and create engaging content that resonates with them. By defining clear goals and milestones, the team ensures your social media efforts align with your overall marketing strategy.

Crafting compelling content is crucial for social media success. Our SMM team will create a diverse range of content, including posts, images, videos, and infographics, to capture your audience's attention. We will optimize the content for various platforms and manage your social media accounts effectively, ensuring consistency and brand messaging across different channels.

Engaging with your audience is vital for building brand loyalty & generating leads through an inbound marketing campaign. Our SMM team will monitor your social media channels & hashtags, promptly responding to comments, messages, reviews, and mentions. They will also proactively initiate conversations, run contests or polls, and encourage user-generated content to foster a vibrant community around your brand.

To measure the success of your social media campaigns, our SMM team employs advanced analytics tools to track key performance indicators (KPIs). We analyse data on reach, engagement, conversion rates, and other metrics to assess the effectiveness of your social media efforts. Regular reports and insights provided by the team allow you to make data-driven decisions and refine your strategy for better results.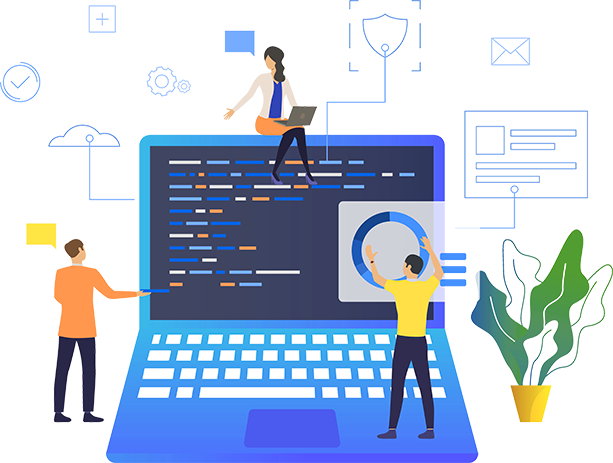 Unlocking Success with Social Media Marketing Services
We understand the power of social media marketing services and utilize our unparalleled expertise to strategically elevate your brand in the digital landscape. With our proven track record and innovative strategies, we can help you connect with your target audience, drive engagement, and ultimately achieve your business goals.
Choosing the Right Social Media Platforms for Your Business
Our social media marketing services encompass a wide range of platforms, ensuring that businesses can effectively engage their target audience and achieve their marketing objectives. Here's a breakdown of the various platforms we specialize in and their suitability for different types of businesses:
With over 2.8 billion monthly active users, Facebook is a versatile platform suitable for both B2B and B2C businesses. Its vast user base allows businesses to target specific demographics and interests, making it ideal for reaching a wide audience.
Leverage the power of Facebook's massive user base to reach your target audience effectively. Our Facebook marketing strategies will help you build brand awareness, engage with your audience, and drive conversions. Learn more about Facebook Marketing.
Known for its visual appeal, Instagram is highly effective for businesses that rely on visual content, such as fashion, beauty, food, and lifestyle. It is particularly popular among younger audiences and works well for B2C companies targeting millennial and Gen Z consumers.
With its visually-focused nature, Instagram is an ideal platform for businesses that rely on compelling imagery. Our Instagram marketing services will help you create visually stunning content, grow your followers, and increase engagement with your target audience. Learn more about Instagram Marketing.
Twitter's fast-paced nature and concise format make it ideal for real-time updates, news, and engaging in conversations. B2B businesses can leverage Twitter to establish thought leadership, share industry insights, and engage with professionals in their niche.
Engage in real-time conversations, share updates, and build brand visibility with our Twitter marketing services. We'll help you develop a strong presence on Twitter, connect with industry influencers, and effectively communicate your brand's message. Learn more about Twitter Marketing.
As a professional networking platform, Linkedin is primarily suited for B2B businesses. It allows companies to connect with industry professionals, build business relationships, and showcase expertise through content marketing, making it an excellent platform for lead generation and recruitment.
Unlock the potential of Linkedin's professional network to enhance your B2B marketing efforts. Our Linkedin marketing strategies will assist you in establishing industry thought leadership, generating leads, and connecting with relevant professionals in your niche. Learn more about Linkedin Marketing.
Quora is a question-and-answer platform where users seek knowledge and expertise on various topics. It is useful for businesses that want to establish themselves as industry experts by providing valuable insights and answering relevant questions. B2B companies, in particular, can benefit from building thought leadership and gaining exposure to a professional audience.
Position your brand as an authority in your industry with our Quora marketing services. We'll help you identify relevant questions, provide valuable answers, and drive targeted traffic to your website, resulting in increased brand visibility and credibility. Learn more about Quora Marketing.
Pinterest is a visual discovery platform, focusing on lifestyle, DIY, design, and creative inspiration. It works well for businesses in industries such as fashion, home decor, arts and crafts, and food. B2C companies can leverage Pinterest to showcase their products, drive traffic to their websites, and increase brand awareness.
Tap into the visual discovery world of Pinterest to showcase your products and drive traffic to your website. Our Pinterest marketing services will optimize your presence on the platform, create captivating boards, and help you connect with users actively seeking inspiration and ideas. Learn more about Pinterest Marketing.
By understanding the unique characteristics and user demographics of each platform, we tailor our social media marketing strategies to maximize the reach and engagement of businesses in both B2B and B2C sectors. Whether your goal is brand awareness, lead generation, or customer engagement, we have the expertise to help you achieve your objectives effectively.
The Best Solutions for Our Clients
Frequently Asked Questions (FAQ) About Social Media Marketing
Get world-class, flexible support via live chat, email, and phone. We guarantee that you'll be able to have any issue resolved within 24 hrs.
Address:
49(40), A K Road, Titagarh
Kolkata-700119, West Bengal, India
Submit your details now and we will contact you soon.